Print
Silver Labels
Cheap & Delivered
Fast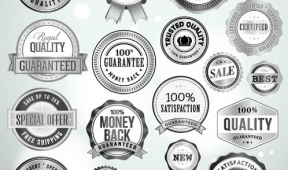 Round Silver Labels

RSL

Square Silver Labels

SSL12

Rectangle Silver Labels

RSL1

Custom Silver Labels

CSL

Die Cut Silver Labels

DSL

Oval Silver Labels

OSL
92% Of Our Customers Generate Their Instant Custom Printing
Quotation By Free Quotation Engine!
At Your Service
Print
Silver Labels
Cheap & Delivered
Fast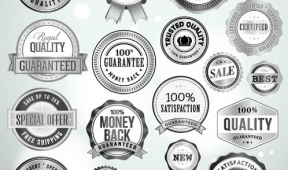 Description
Silver Labels
If you are looking for some shiny labels then, the silver labels are best you. The silver labels can be used on different items including jewelry, toys and even decoration items. These labels are printed from silver material or silver coating is added to them to give them silver looks.
The silver labels can be printed from different kinds of materials where paper is the most common type. The paper labels look simple but, they are the best looking silver labels. You can also choose to have the labels printed in plastic material where PVC material in silver will look beautiful.
The labels in silver are available in different shapes including rectangle, circle, square and oval but, you can also choose to have any kind of text printed by using the custom option. The die-cut option will ensure that all your labels are printed in your desired shape.
All the silver colored labels printed by us can further be personalized by choosing the stamping, embossing and foiling. The foiling can be done in silver color to make sure your labels look perfect. You can also choose from UV coating which will ensure that your silver colored labels don't lose their colors or they are less prone to scratches.
All the labels printed by us be glued from back to make sure that the labels can be used by you when you get them delivered free of cost to any location in the United Kingdom.
Customer Service Information
If you are looking for the printing of label printing for your business or personal use and want some unique shapes and custom made label then, the label printed by us are made right for you.
Testimonials
Albert

Smith

Samuel

Louie

Ollie